I've never met a founder who didn't want to write a book.
Most of them see a book as a key part of their legacy.
Their kids will read it.
Then pass it on to their kids.
They believe it will help other founders succeed by skipping over the many mistakes they made. Or, help them build repeatable processes that work.
Yet, even with such a strong belief, they can't muster up the gusto to write.
When I talk to them, they often say the same excuses –
"I need to work on my writing first."
"I don't have time."
I get it.
As a founder running a fast-growing company, it's hard to squeeze out those extra minutes.
Still, it's possible because as a founder you have one critical job – to replace yourself.
To create repeatable processes.
To create core company principles.
To create a company that can run itself without you stepping into managing it.
That means a lot of note-taking and step-by-step tutorials.
In other words, content explaining how you're building your empire.
That's your book.
It's what helped me write four (soon to be five) of them in the last year. They all focused on documenting my processes I was using to help build my company, BAMF Media.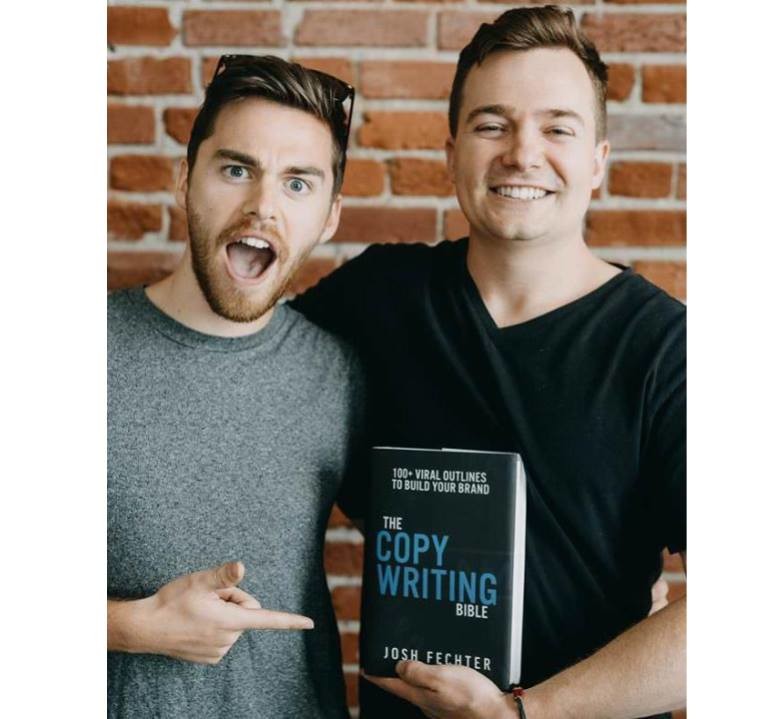 To do this, it required a shift in mindset. I couldn't look at writing a book as something that would slow down my career. I needed to look at is one of the most powerful investments.
When I made that mindset change, here's how what pushed me forward to write my books:
1. Turn Processes into Blog Posts
The easiest way to turn writing a book into helping your company is by publishing different sections as blog posts. Later, you can compile these posts into a book. It's that simple.
In the last year, I've written close to a hundred blog posts and a couple hundred social media statuses. I've made almost every single one a part of my books. That's resourcefulness.
2. Write Before Your Employees Get to Work
Don't assume you can focus on writing once everyone gets into the office. This is rarely the case. Founders who write, know they need to do it early in the morning with ZERO distractions. I get to the office between 5 a.m. and 6 a.m. just for this purpose.
Instinctively, you'll want to work on other projects rather than write whether replying to prospects or checking the latest analytics. This is not what this time is set aside for. Remind yourself of this. It's an easy trap to fall into. Use it for writing – nothing else.
This brings me to my next point –
3. Don't Ruin Your Night Because it Will Ruin Your Morning
The hardest part about waking up early is saying no to staying up late. I go to bed around 8 p.m. every night so I can wake up between 4 a.m. and 5 a.m.
If I go to bed later, then I wake up later and I don't write.
It's no more complex than that.
As a founder, this might mean leaving your office before others.
It feels odd at first, but if you're at the office first, then it doesn't matter.
You've paid your dues.
4. Outsource the Compilation, Cover, and Publishing Process
You don't have to do everything.
If you imagine the process of writing book to include designing the cover, publishing, and compiling all your blogs post or chapters, then it makes it much harder to get started. Realize there are plenty of people who will help you do that work.
Don't pretend you're an excellent designer or a genius at formatting books. Hire someone else who's better than you. As a founder, your time is too precious.
5. If It's an Evergreen Book, Don't Focus on Marketing at First
Remeber that Paulo Coelho's book, The Alchemist, didn't become popular for years. He didn't need it to become popular right away either. It's an evergreen (content that's relevant for years) book. So when he figured out the marketing, it didn't matter when it was published. Eventually, it would become a record-breaking bestseller touted by many celebrities like Will Smith.
By putting marketing on a more extended timeline than your writing process, it will make it easier to focus on getting words out.
6. Replace Yourself Faster
Want content for your book?
Solve problems by creating processes to replace yourself. Whenever you have a new process that works, turn it into a blog post, then turn that blog post (or a couple of them) into a chapter.
Rather than storing your tutorials and how-to processes deep in your Google Drive, massage them with a little context such as an intro and outro so they'd make fit for a book.
The best part about all of this? To get more book material, you need to create solutions that drive your business forward. It's a win-win.
7. For Early Founders, Don't Start with an Outline
One of the biggest mistakes I see is that early founders think they have enough content for a book about their successes. This is far from true. What they need to do is solve many of business problems first, then turn those solutions into chapters.
The solutions? Unpredictable.
That's why as an early founder you can't create an outline.
However, if you're experienced, then you already have a book of solutions in you that you can put together. In fact, you may have several books waiting to get out.
Get to Writing
The chances are if you're like most people, you don't wake up at 5 a.m. to write.
It takes time to adjust, but once you get into a writing schedule the opportunities to create the legacy and brand you've wanted will be infinite.
The best part?
You only need to change your routine once.