From 0 - 150,000+ Content Views & 3 New Clients In 45 Days!
+1,048,414%
lift in content views
24%
connection acceptance rate
When Pink Marketing's sales funnel started slipping in early 2021, Jackson was faced with the same thing thousands of business owners faced during the Coronavirus pandemic — to double down, or start to let people go. Rather than back down, Jackson make a decision to make his presence known on LinkedIn with BAMF.
We were able to take Jackson from ZERO to 150K LinkedIn post views in just 45 days, while our outreach strategies filled his calendar with prospects. In 45 days, Jackson closed three new deals for Pink Marketing, helping them power through their previous struggles.
As soon as they started work, the results were phenomenal! The engagement on the content, the messages, the new contacts coming through were all sales drivers for my company to grow and scale.
-
Jack Pinkoski
Get a Free Consultation Right Now
Standing out with
Profile Optimization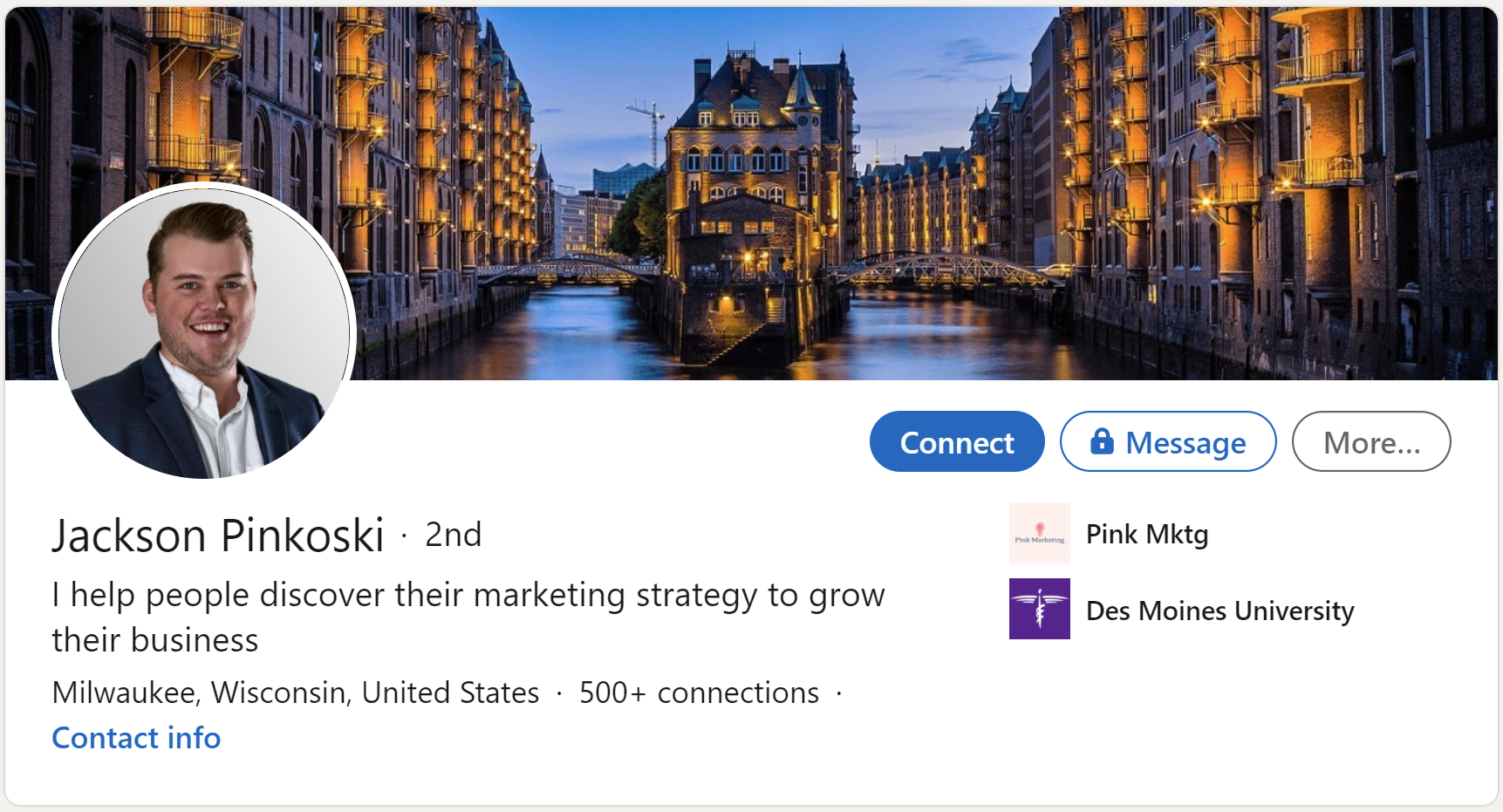 A well-crafted LinkedIn Profile can make a world of a difference. We'll position you as an industry leader with a polished presnce so you can present yourself in the best light and attract qualified, ready-to-convert leads.
Content that
Attracts Potential Clients
Our content uses attention-grabbing, emotional keywords that are sure to bring thousands of eyes to your profile and business. Your stories will provide an emotional connection that your readers will releate and empathize with as we reach out and start meaningful conversations with them.
Transforming LinkedIn Interactions into
Qualified Leads
CALLS BOOKED
In the realm of LinkedIn marketing, we stand out from the rest. Our approach goes beyond mere profile optimizations and frequent content posting. We excel at initiating authentic conversations that catch the attention of potential clients. Once connected, we strike value propositions that leave a lasting impact. With our expertise, we ensure your calendar is filled with hot leads who are genuinely interested and eager to engage with your offerings.
We booked calls with these organizations for Jack